Whether you're new to the smartphone world or consider yourself an Apple wiz, there's always a few easy tricks to save some time and make your life a tad easier. Here's a list of simple shortcuts to streamline your day and help you get the most out of your iPhone.And some part of the tip was gotten from cnbc
1. You can speed up the amount of time it takes to charge your device by putting your iPhone in Airplane Mode while it's plugged in. "The difference isn't exactly earth-shattering," says Engadget.com, but it will certainly get your battery to 100 percent faster.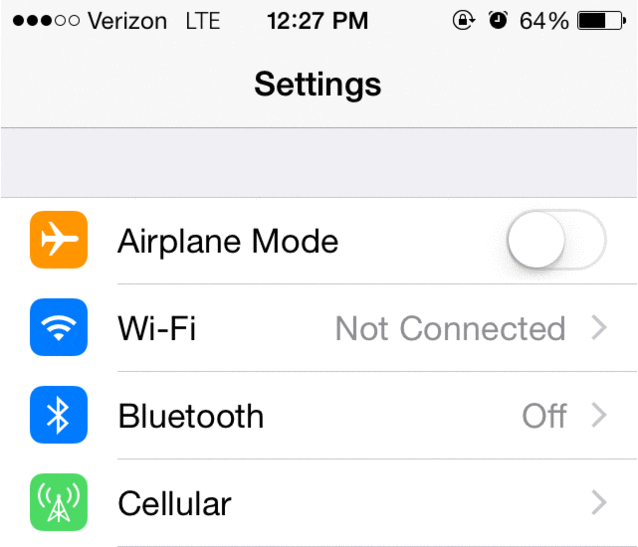 Also read:
How Iphone 8 specs, design might look like
2. If a four-digit passcode isn't up to your security standards, there's a little-known alternative. Your iPhone grants you the ability to make a passcode with letters, rather than numbers. Simply go to Settings > Passcode Lock. Then turn off the setting that reads "Simple Passcode." A screen will appear allowing you to change your password, with a full keyboard.
Also Read:
Interesting features of the new Aple iOS 9 Home Screen
3. Trying to meet up with someone but they just cannot seem to find you? Quickly send your location from the message app by going into an iMessage with said-friend, tapping Details and selecting "Send My Current Location." A map will then be sent to your contact via iMessage or text.
Also read:
Steps to get iPhone upgrade early
4. If you're someone who likes to fall asleep to the sound of music, you're not alone. Luckily, your iPhone will let you dictate how long you want your music to play. Go to your clock and tap on the Timer icon. Set the amount of time you want your music to play for and tap on When Timer Ends, then tap on Stop Playing. Your phone will automatically switch your music off when the time has elapsed.
Also read:
7 Possible ways iOS 9 will change your iPhone
5. Long gone are the days of paying $1.29 for the same song multiple times, for separate members of your family. With Family Sharing, all family members can share purchases even if they have their own accounts. Up to six people in your family have the ability to share purchases from iTunes, iBooks and the App Store.
Also read:
IPhone 6s vs. Android comparison
6. When you're traveling, it's a good idea to find out which apps the locals love most. Whether it's food, public transportation or the best nightlife, the locals know best. To see what locals are downloading, go to the App Store and tap Near Me (for iOS7) or Explore (for iOS8) at the bottom.
Also read:
How to update your iPhone if it says you don't have enough space
7. Hidden beneath certain characters of the iOS keyboard are a wide range of letters and symbols that are only available with a long press. For instance, when entering the last part of a Web address in your browser, long press the period key to reveal a list of suffixes to choose from.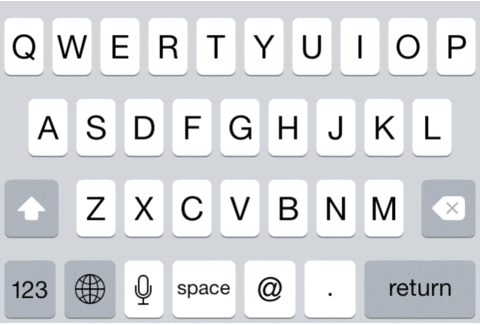 Also read:
Apple new iOS 9 Bring change to the iPhone keyboard that everyone has been begging for
8. Decided not to send that lengthy text? Don't waste more time holding down the backspace key, just shake your iPhone. After shaking, your iPhone will prompt you to Undo Typing. Changed your mind again? Shake it again and tap on Redo Typing to retrieve the original message.
Also read:
bad news for new buyersOf the new Iphone leak
9. Reading on your phone is an awesome convenience—until annoying advertisements get in the way. Make reading articles in Safari easier with Reader Mode. If the page you're on supports this function, tap the icon illustrated below to view just the text and photos—without ads or distractions.
11. Quickly respond to any text message with a single swipe. Most iPhone users know you can slide a notification up to dismiss it, but were you aware that you can pull the alert down and respond instantly? When receiving an iMessage while reading an e-mail or playing Candy Crush, you can easily respond to the message without exiting your current screen.
also read;
Huh !! New iPhone case that looks like hand Gun now on sale
12. Photo-junkie? Selfie-expert? When the camera app is open on your iPhone, use the volume up button on your headphones to quickly snap a photo. Now you can take a more natural-looking picture without touching your screen.
Also read:
Facebook Adds Snapchat-esque Photo Editing to Its iOS App
13. Seeking a night of uninterrupted sleep? While many users are aware that the Do Not Disturb feature prevents your iPhone from ringing between set hours, this feature can be taken a step further. If any of your favorite contacts call you or a second call from the same person comes within three minutes, you can tell your iPhone to ring. To enable this feature go to Settings > Do Not Disturb, a small moon icon will appear and you will be able to choose all of your specific settings.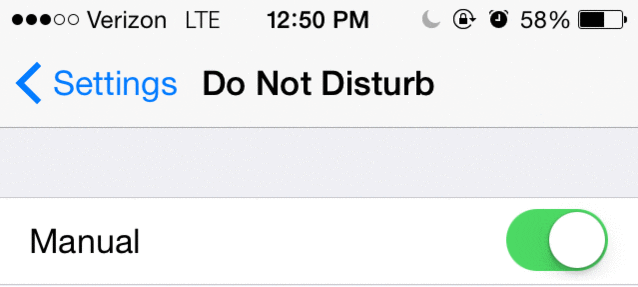 Have a tip of your own? Share it with the world in the comment section below.
Also read:
Today marks it 8 years iPhone first went on sale
Is your friends birthday coming soon? Tell it to Gist360 now, we have surprise for the..click for detail