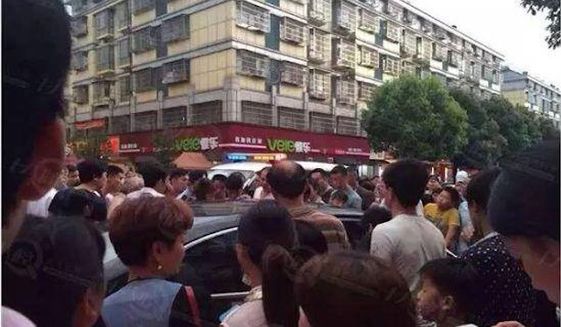 CCTV News
reported
, "People saw the little boy desperately clawing at the car window trying to get out, but much to their surprise, the boy's mother was just standing by the side doing nothing."
The mother reportedly insisted on waiting until a locksmith could arrive, despite pleas from bystanders and firefighters to break the window.
Firefighters ended up smashing one of the windows anyway once the boy's condition appeared to worsen, CCTV reported.
"It is very dangerous to leave kids inside car, especially in such heat. The temperature inside the car can soar in very short time and threaten the child's life," Zhejiang Online quoted a firefighter as saying.
It was not immediately clear what happened to the boy once he was rescued, or why he became trapped in the car in the first place.
The incident has sparked outrage on Chinese social media, with many people shocked at the woman's actions.