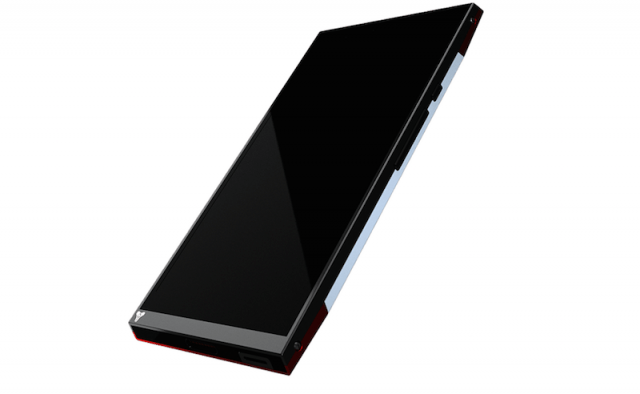 A mythical-sounding material called Liquidmetal has long been a fixture of Apple rumors, but so far, none of the more exciting ones have come to fruition. But as the first smartphone with a shell made of the material comes to market, Apple fans can hope that a Liquidmetal iPhone will soon follow suit.
Also read: Mobile Phone Leaders Apple kicks off production of next-gen iPhone with Force Touch
Liquidmetal is one of the commercial names for a series of amorphous metal alloys developed by a research team at the California Institute of Technology and marketed by a small company called Liquidmetal Technologies. The alloys — which consist of titanium, nickel, copper and zirconium, and other metals — were introduced for commercial use in 2003, and Apple began testing the material in the SIM ejector tool of the iPhone 3GS, which was released in 2009. In 2010, the Associated Press reported that Liquidmetal Technologies filed a regulatory notice that it granted Apple a perpetual, exclusive license to use its technology in consumer electronics, and its most recent contract with Liquidmetal extends the relationship until February 2016.
Also read: Man in India claims his new iPhone 6 combusted in his car

The industry has been speculating for years about when Apple will introduce a full Liquidmetal iPhone, but we now know that Apple won't be the first to introduce a phone cased in the material. Mark Sullivan reports for VentureBeat that the Turing phone from Turing Robotic Industries will be the first smartphone on the market with a shell made completely of Liquidmetal. The Turing phone, which customers in the United States and China will be able to preorder beginning July 31, is built with an alloy that Turing Robotic Industries calls "Liquidmorphium."

Also read: How to reduce your iPhone's cellular data use
The alloy is stronger than titanium or steel, and disperses shock more efficiently than either. If enough pressure is applied to the material, it will break. But unlike the shell material used by phones like Apple's iPhone 6, the alloy will not bend. It also reflects light very differently than aluminum or stainless steel.
Turing Robotic Industries chief executive S.Y.L. Chao told Sullivan that his company is the first to be able to manufacture Liquidmetal components that measure more than 10 millimeters. Chao says that Turing Robotic Industries developed a new manufacturing process in order to mass produce the new material. Apple's most recent phone, the iPhone 6, still uses Liquidmetal only in the SIM card slot, but Chao believes that the shell of the iPhone 7 is likely to be made of the material.
Also read: See New Camera Tech Rumored to Hit Apple's iPhone 7
The Turing phone is covered with a "nanoparticle" material, both inside and out, which makes it waterproof. The phone can even be submerged in water. When the phone is placed underwater, water enters the ports on the side of the phone and covers the circuitboard. But the circuitboard itself is covered with the nanoparticle treatment, which causes the water molecules to simply "bounce" off of it. Another welcome feature of the Turing phone is its side-mounted fingerprint reader, which makes for more ergonomic authentication than the front-mounted TouchID sensor on Apple's iPhone. However, unlike most other Android phones, the Turing phone doesn't use a standard USB charging port, and instead uses a 9-pin MagSafe power adapter.

Also read: Rumor|| Photos of the Upcoming Apple Tablet Case Leaked ; iPad 4
The Turing phone uses an end-to-end authentication system, which "bypasses conventional 3rd party exposures and is insulated from malicious behavior," as the company's website explains. Each Turing phone comes with a unique Turing key inside. The keys use what Sullivan characterizes as a complex system of encryption, and they're "virtually uncrackable" by hackers. App developers obtain their own Turing key via an API offered by the company. The Turing phone runs Android 5.1 Lollipop and will be offered in three different designs — called Pharaoh, Cardinal, and Beowulf — and in two memory capacities at launch. The 64GB version will cost $740, and the 128GB version will cost $870. Its other specifications include a 5.5-inch full HD display, a 2.5GHz quad-core processor, 3GB of RAM, a 13MP camera, and a 3,000mAh battery.
Also read : Interest In Apple Watch Has over Take The Original iPhone

Rumors have indicated that the next major flagship iPhone model, the iPhone 7, could feature a Liquidmetal case, though others have posited that Apple will use its custom Series 7000 aluminum alloy, which is used in the Apple Watch Sport, instead. But even if a future iPhone features a much stronger alloy than the one used in the iPhone 6, which became notorious for its ability to bend, it likely won't have the thorough waterproofing and robust security features of the unhackable and unbendable Turing phone, which is likely to remain a unique offering — at least in the near future.
Also read: How to get Apple's Iphone, Ipad new iOS 9 and free installation
Chao tells Wired's David Pierce of the phone's privacy keys, Liquidmetal, and nanoparticle coating, "These features are like the GPS, Wi-Fi, and camera of the early days of smartphones. People were like, 'Why do I need that?' But then they were standardized. In the future, if you don't have liquid metal, nano-coating, and a privacy key, you'll be phased out right away." He adds, "I can assure you, the three things I'm talking about are the same things Apple is considering right now."