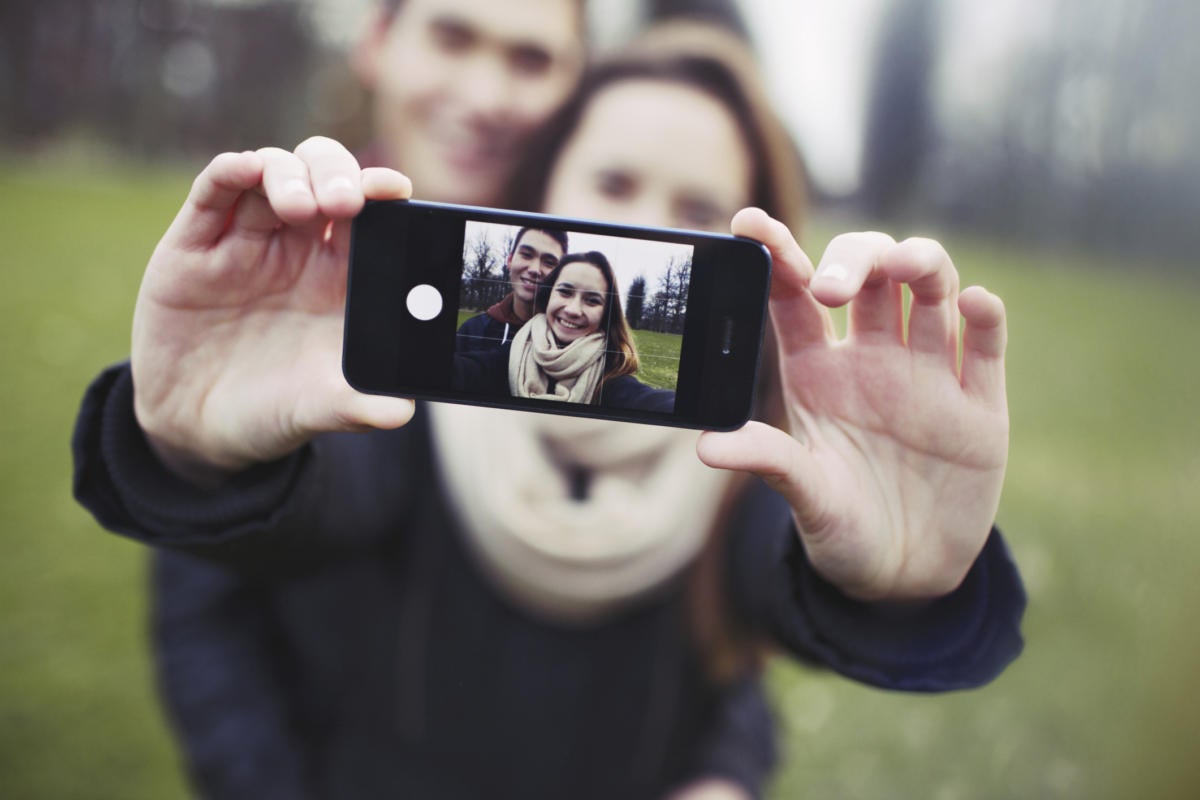 The Iphone has one of the best cameras in the world when it comes to mobile phones.
Not only is the iPhone one of the most popular point-and-shoots on the market, if you had to pick one feature that sets it apart from its smartphone competitors, it would have to be the camera. The secret is in Apple's proprietary image signal processor, which handles things like autofocus, face detection, and noise reduction to reduce the strain on the main processor and optimize the camera for iOS.
But while the iPhone takes exceptional pictures right out of the box, Apple's Camera app only scratches the surface of what its 8-megapixel sensor can actually do. Through a set of powerful APIs, Apple has given developers far more control over the camera than it offers in its own app. Access to professional-caliber controls like shutter speed, ISO, and white balance have brought out the very best in Apple's innovative iSight camera, elevating it beyond the expectations of a humble smartphone.
So naturally, the App Store is teeming with apps for shutterbugs, and filtering through all of them can be harder than capturing a clear photo of Bigfoot. That's why we put some of the best and most buzzed about camera apps to the test. I snapped tons of pictures and tweaked more settings than I ever have before, and the apps that performed best were the ones that let me shoot most consistently. They offer a robust set of features that let me adjust light and focus without sacrificing Camera's greatest strength: The ability to quickly capture a moment.
Ultimately, this list was made based on three factors: Interface, ease of use, and of course features. And while we can all surely all agree that every app on this list will help you take stunning photos, don't take it personally if your favorite didn't make the cut. (Truth be told, the app the I used most before writing this barely gets a mention.) Camera apps are some of the most subjective around, so if I've overlooked a great one, let me know in the comments.
Best: Camera+
Debuting alongside the iPhone 4 some five years ago,
Camera+
($3) quickly became the go-to Camera replacement and set the standard for shooters, bringing things like image stabilization and exposure control long before Apple did. But it hasn't rested on its laurels. Currently in its sixth iteration, Camera+ is continuously the best in its class, with a tremendous set of features, fantastic editing, and a blissfully customizable interface that lets you choose exactly how much control you want over the camera.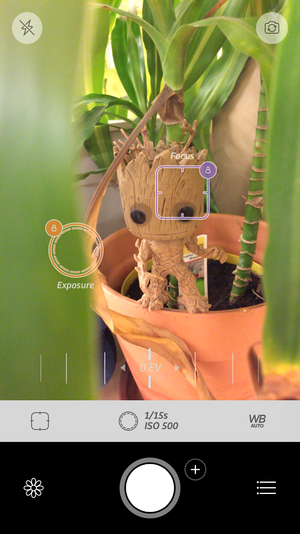 Camera+ has followed Apple's lead when it comes to interface, making it feel familiar while cutting down on the amount of fumbling you'll need to do to snap a quick pic. It looks extremely basic—you'll see the familiar circular shutter button, a toggle for the flash, and the option to flip cameras—but Camera+ showcases its strength in extremely subtle ways. You'll see the ISO, f-stop, and white balance displayed prominently, but the adjustment bars are neatly hidden behind slide-up menus, keeping the shooting area nice and clean while still letting you quickly bump up the ISO or adjust for a dark room.
Read: Goodnews to Iphone users: WhatsApp iOS Update Brings Video Backups, Location Sharing, And More
The shutter button is flanked by shortcuts to the in-app editing room and its bountiful settings. Inside, you'll find tons of toggles that affect your shooting, view settings, and workflow, from how your photos are taken to where they're saved. It'll take some time to dig through all of them, but once you get it to your liking you'll have a veritable dream shooting machine at your fingertips.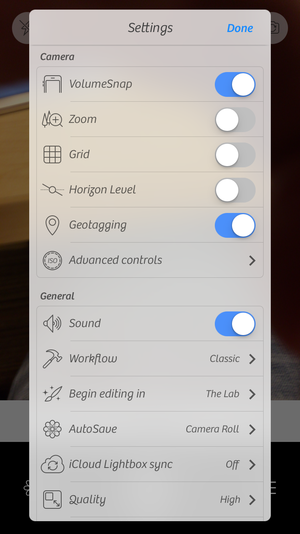 Camera+ also offers a top-notch editing environment, with dozens of filters, crops, tints, and frames to perfect your masterpiece. It has a customizable Notification Center widget for quick photos, selfies, and pro tips, and an Apple Watch companion that works as a remote, like Apple's Camera does (though live previews will have to wait until watchOS 2).
But what gives Camera+ an edge over its competitors is its tremendous versatility and intuitiveness. Whether you're into funky filters or exact exposure, you'll be hard-pressed to find a camera that offers a better experience and produces such consistent results.
Runner-up: VSCO Cam
Back before it made one of the best cameras in the business, the Visual Supply Co started out offering presets for Aperture and Lightroom that emulated the look of classic Kodak, Fuji, and Ilford prints in an effort to bridge the worlds of digital and film cameras.
VSCO Cam
(free) continues in that vein, offering an elegant, clean camera that puts a heavy focus on classic creativity and inspiration. It's this respect for photography that makes VSCO a standout, from the carefully crafted interface that gives photographers full control without cluttering the viewing area to its excellent array of filters that tastefully tweak your pictures with professional presets.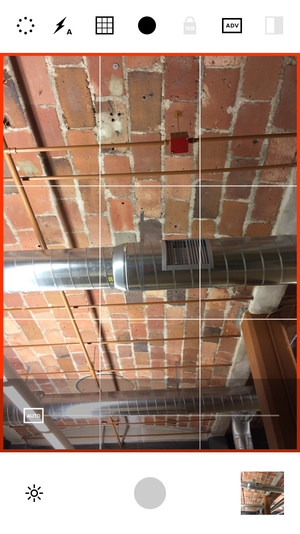 As a camera, VSCO's extraordinarily minimal interface has a somewhat longer learning curve than Camera+. It certainly stacks up when it comes to control—you'll be able to manually adjust white balance, exposure compensation, focus, shutter speed, and ISO—but figuring out how to properly use it requires a good deal of exploration. It's kind of like picking up a high-end DSLR for the first time: You can make a few minor adjustments and still take an excellent photo, but you'll be much better served by mastering its controls.
But once you understand the interface, VSCO offers an unparalleled experience for photographers. It's not just about toggles and sliders—from the precision adjustment controls to the "big-button mode" that lets you tap anywhere on the screen to snap a pic, everything is designed to help you turn what you see into a work of art worthy of Apple's "Shot on iPhone 6" campaign.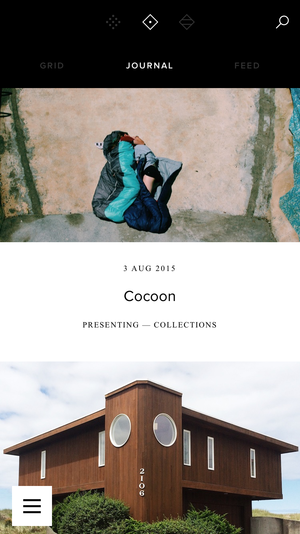 VSCO doesn't offer the usual editing and cropping tools you'll find in do-it-all camera apps. Rather, you can select from a dozen or so presets that do all of the fine-tuning behind the scenes. To call them filters would be underestimating their abilities. Where most apps apply a harsh overlay meant to conjure a specific style or mood, VSCO's effects are much subtler, bringing carefully refined adjustments that enhance the elements in your photos rather than apply broad visible changes.
Along with the standard library for storing images, VSCO also lets users publish their creations to a pool that can be shared and swapped with the larger community. And a neat journal function lets you to your photos into Storehouse-style stories.
Read up Here:
MacWorld