This two operating system is currently the kings when it comes to mobile phones. The disparity between iPhone and Android used to be obvious, but these days it comes down mostly to personal preference. In fact, many of the things that would be on this list a couple of years ago are simply no longer applicable because of how far Android has come. There are Android phones that more premium-feeling and more excellently designed than the iPhone and most notably, the operating system feels every bit as refined and modern as iOS.
Before you begin a flame war in the comment section, pay close attention, know that we'll be writing up a follow up article to this one about things that Android phones clearly do better than iPhones—so keep an eye out for that.
But there are still a few areas where the iPhone is the best way to go. There's no doubting that people really do love their iPhones—and these are some of the primary reasons why:
Also read:
iPhone 7 Rumors: All You Need To Know About Apple Inc.'s 2016 Smartphone
1. Camera
This is probably going to be the point that gets the most contention, so let me explain some of the history behind this one.
For many, many years, the iPhone's camera was its biggest selling point. Regardless of how many megapixels Android OEMs were throwing at its cameras, none were able to capture the incredible imaging quality that Apple continues to increase with each new iPhone. That changed in a big way in 2015 though, some really great cameras showed up in Android phones, most notably the
Galaxy S6
, the
LG G4
,
Galaxy Note 5
, and the
OnePus 2
.
Each of these phones, along with the
iPhone 6s
and 6s Plus have incredible cameras, but each with their own strengths and weaknesses. When it comes to a well-rounded camera that is consistent and reliable in pretty much every situation imaginable, including difficult low-light scenarios. When it comes down to it, it's just the camera I trust more than any other, which is the most important quality to have in a camera you want to be able to pull out and shoot on a moment's notice.
Also read:
Powerful iPhone 6s Plus beats best camera on DxOMark in photo and video tests
2. Speed
Android devices have come a long way in terms of increasing the general speed and fluidity of getting around in the OS, especially on devices that don't feature heavy skins. In many cases, flagship Android smartphones are pushing faster processors and even have more memory, but the buttery smooth feeling of iOS still feels like it's on a different level. This is another one of those situations where because both the software and hardware are in the hands of the same company, everything just feels more efficient and integrated.
Also read:
How to learn all the best things you can ask Siri
3. Apps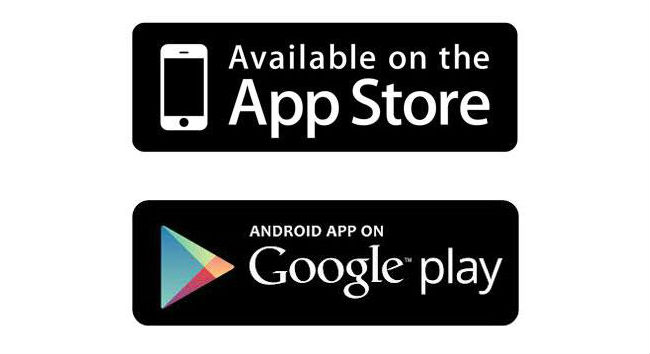 This is yet another area where Android has come a long way. It's at the point where pretty much every big app or game that is in the iTunes App Store is also in the Google Play Store. However, the simple truth is that a lot of these apps come to iOS first and often get updates first as well. As someone who's always looking for new apps to try out, the App Store is always the first place I look because it's where the . In other words, this isn't as much of a decision-maker as it used to be, but it's still a definite advantage that iPhone users have over Android users.
Also read:
The True Magic of the 16GB Apple Inc. iPhone 6s
4. Support of old devices
This is a newer development, but Apple now supports updates for devices that are a few years old, which is really, really cool. That means that even if you are using an iPhone 4s, you'll still get all the advantages that
iOS 9
gives. Because of the rate at which Android OEMs and carriers push updates out to devices, this just isn't feasible, which brings me to the last and more important point.
Also read:
New: AT&T launches Wi-Fi calling, initially limited to iPhone 6, 6s
5. Software updates
The one indisputable point on this list is this: updates are frequent, available on all devices, and immediate. Google has tried to find ways around the
Android fragmentation problem
, but it's one that still inevitably exists. When you own an iPhone, you can be confident that bugs will be quickly fixed, you'll get a lot of the newest features, and you'll get them on the same day it's launched everywhere. At some point, the fact that Android keeps getting better with every new version if you have to wait upwards of a year to get the update pushed out.
Also read:
iPads at classifieds
Source: PasteMagazine