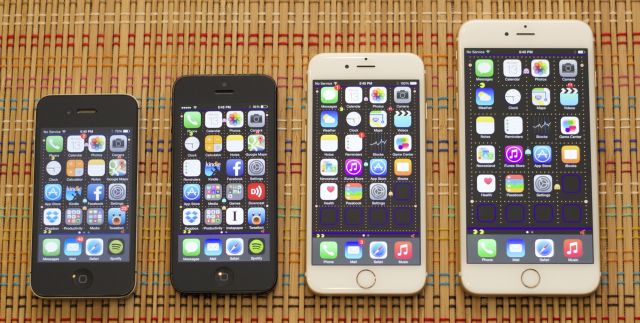 Reports of a new small-screened iPhone have been floating around for a while, but today the normally reliable Mark Gurman at 9to5Mac
has published details about it
gathered from "sources who have used the upcoming iPhone."
According to those sources, the so-called "iPhone 5SE" will look and act a lot like a downsized iPhone 6. The 4-inch screen (and presumably its 1136×640 resolution) will be retained, but the edges of the phone and the front glass will be curved instead of squared off as they are in the iPhone 5 and 5S. The device will also reportedly include a host of internal upgrades originally introduced in the iPhone 6: an Apple A8 SoC, a new 8MP rear camera and 1.2MP front camera, NFC and Apple Pay compatibility, and the M8 motion coprocessor and barometer tracking feature. For a preview of how the phone might perform, take a look at
the sixth-generation iPod Touch
, which also pairs an Apple A8 chip with a 4-inch screen.
The 5SE will also reportedly share a handful of components and features with the more recent iPhone 6S: 867Mbps 802.11ac Wi-Fi, Bluetooth 4.2, 300Mbps LTE, a rose gold color option, and the Live Photos feature. The phone apparently won't inherit the pressure-sensitive 3D Touch display from the 6S, and it will include a headphone jack that
may be missing
from the upcoming "iPhone 7."
According to the report, the 5SE will replace the current 5S in Apple's lineup, and it will be sold for the same price. Apple is said to be announcing the phone in March and releasing it later that month, possibly in April. If all of these details are correct, it will be a solid upgrade for anyone still holding on to an iPhone 4S, 5, or 5C and hoping for a new small-screened phone. It's a less-significant upgrade compared to the iPhone 5S it would be replacing, though, and it will trail the "true" flagship models in performance and features.
Gurman
also reports
that Apple will announce new Apple Watch bands and hardware partnerships in March but that a true update to the hardware won't be released until the fall. Apple did something similar with the Apple Watch back in September, when it announced new bands, color options, and details about WatchOS 2.0.